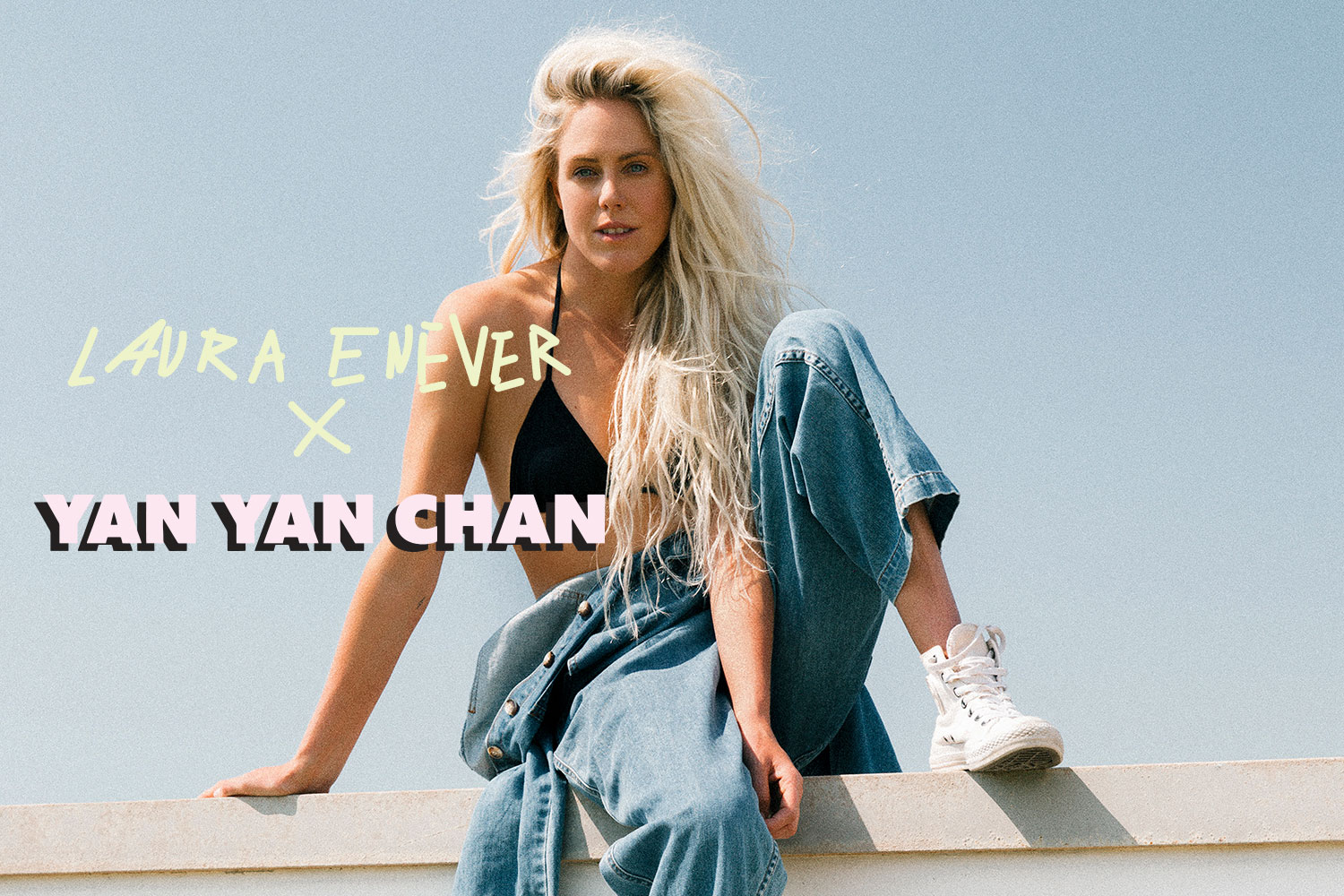 A dynamic duo who met on the street but both have a love for the beach, Yan Yan Chan is an incredibly in-demand content creator who never ceases to look effortlessly chic, while Laura Enever flits around the world, chasing relentless swell and keeping her locks tousled and blonde and her style on point. The two collaborated and did a shoot together in their home city of Sydney and made some magic for us and their thousands of Instagram followers combined.
"Laura and I met through mutual friends and I'd always see her out at different occasions and events and never associated my perception of her as "Laura the Surfer". I didn't grow up surfing or watching the sport, and got to know her as who she is so I really wanted to accentuate her femininity and soft side, which is how I perceive her outside of her competing. There's such an art and grace to it, I don't know much about competing but I know when I'm watching anyone on a wave, I am always mesmerized by the shape of the water and a person's body and motion. It's always been a dream of mine to spend a Summer learning how to surf. Hopefully I tick that one off my list this year!!
It was actually one of the most seamless shoots I've had to work on, Laura is innately relaxed and open to ideas. We wanted to transform her look and give her a wild mane as a nod to some of our favourite muses from the 70's. I'm so excited to work with her again when all this is over!" – Yan Yan Chan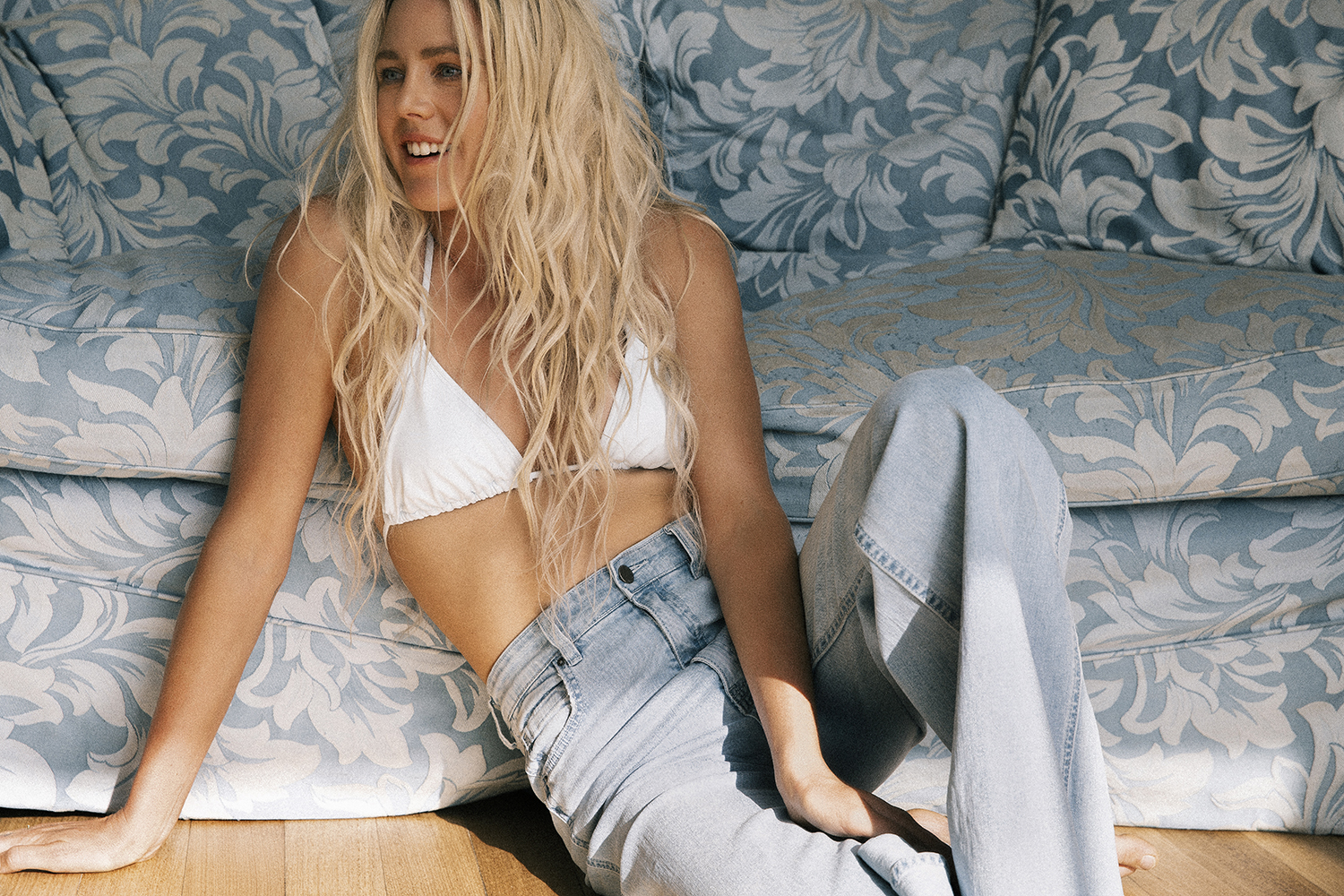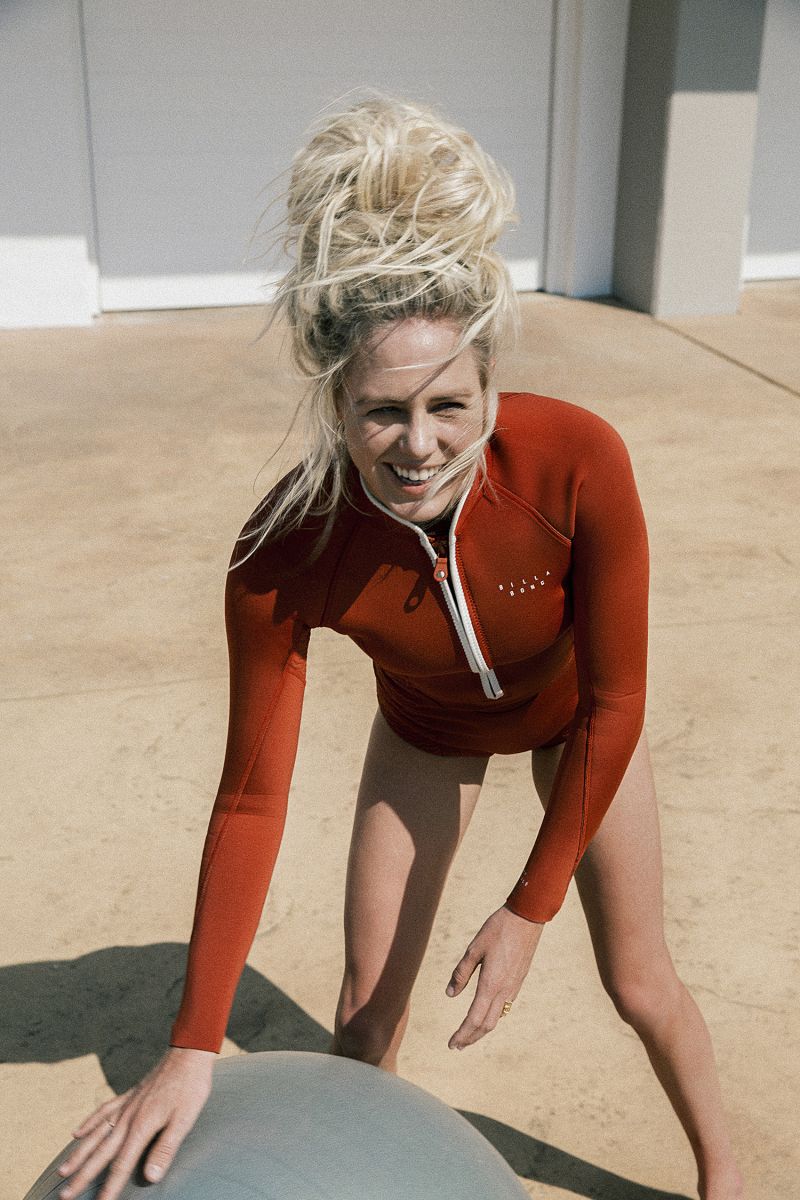 "Like Yan mentioned we met through mutual friends and always run into each other in Sydney or fashion events (where she is always having the most fun!!). Yan has always stood out to me with her chic, bold but always effortless style and her quirky, candid touches she puts on all her work. It's been so cool to watch her pave her own unique path in the fashion world - whether she is in front of the camera or behind the camera her creativity and personality always shines through her work. I had been wanting to bring our two worlds together and work on a project for a while now, so I was so stoked we made it happen! It's time to take Yan Yan surfing next!
Our busy schedules finally aligned and Yan Yan came up with rad concept for the shoot. She wanted to create a 70's inspired beach story that expressed my strong, soft, feminine and fun sides. The shoot was so easy and relaxed - we spent the morning hanging at my place then ran around the street and on the beach doing cartwheels and swimming! I loved working with Yan and seeing her work her magic in person. " – Laura Enever