Q&A SISKA & RUBY
Q: Where did you grow up?
A: I am native to Siberut island in North Mentawai, my village is called "Toloulaggo".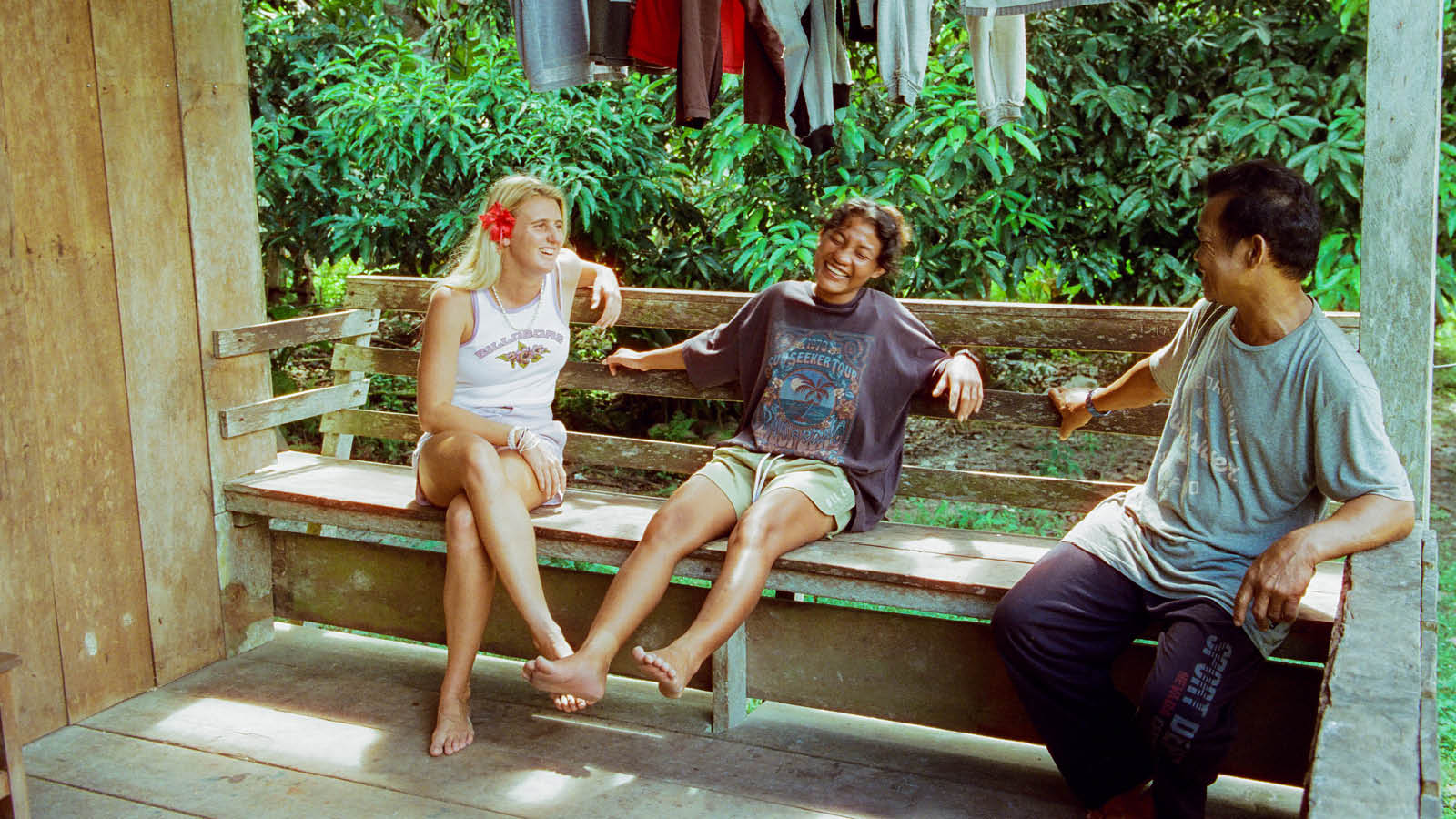 Q: How big is your tribe?
A: My tribe has about 20 people, we are Suku Tasiripoula.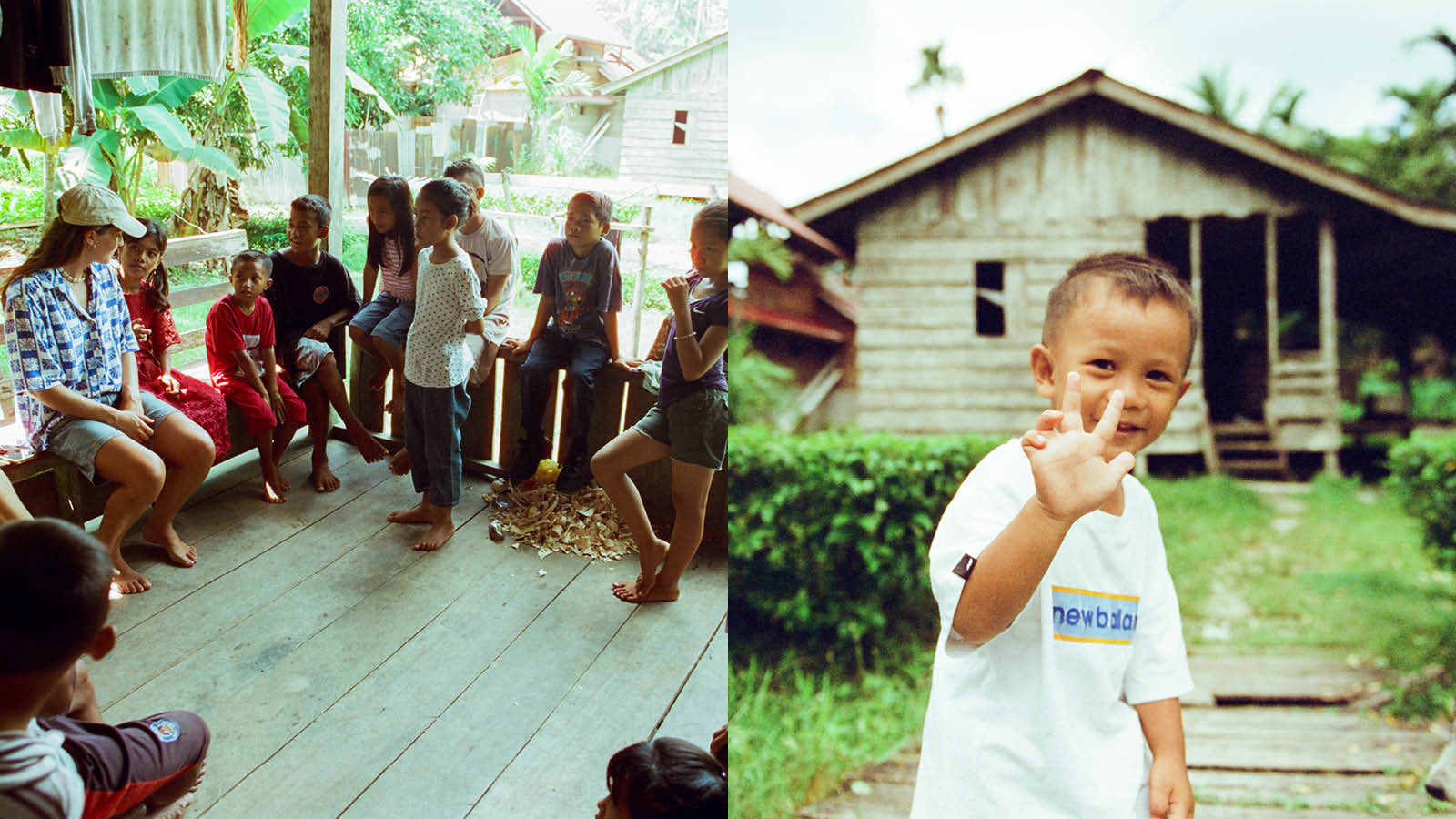 Q: How did you start surfing?
A: I started at age 11, just playing around close to the shore. Eventually, after I improved a little, I would either take the canoe or walk through the jungle and over the hills to a nearby reef-break called Ombak bulaubukgei. This is the only wave I had access to until I was twenty.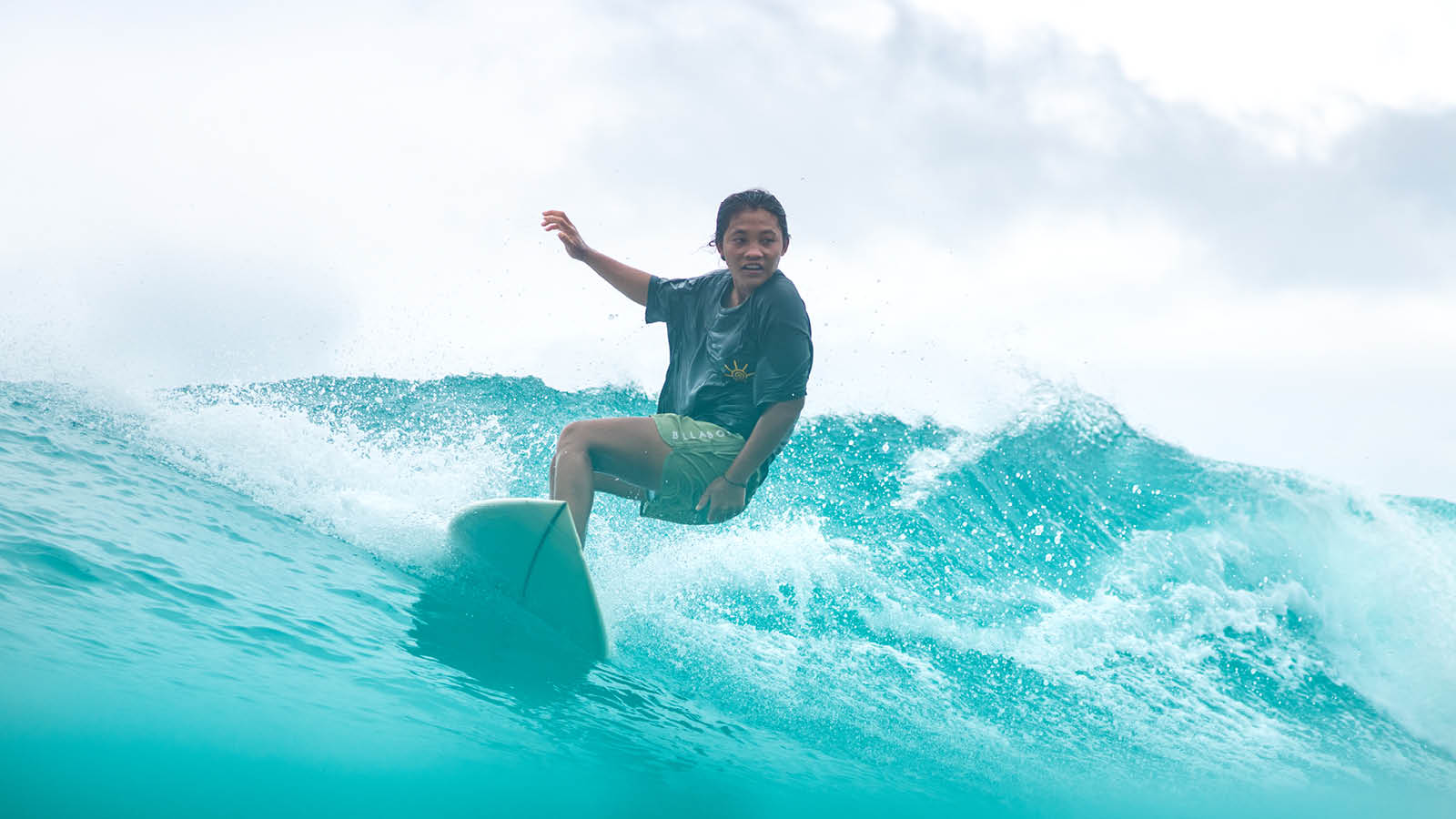 Q: Why has it been difficult for Mentawaians to gain access to the waves?
A: Money is our biggest obstacle, petrol is very expensive in Mentawai, we are only 10 or 15 minutes away from the waves but it's still too expensive for us. All the Mentawaians live in small protected villages, no one lives on the famous surfing islands, those are just for coconut farming. My village is a few kilometres into an inlet so the waves only reach us when there's quite a lot of swell on the islands.
Q: Are there any other girls surfing in north Mentawai?
A: Yes, there's another local girl who works at a resort on a different island who also surfs now, her name is Meli. Her little sister is in the film with us, she's one of the little girls we took surfing for the first time.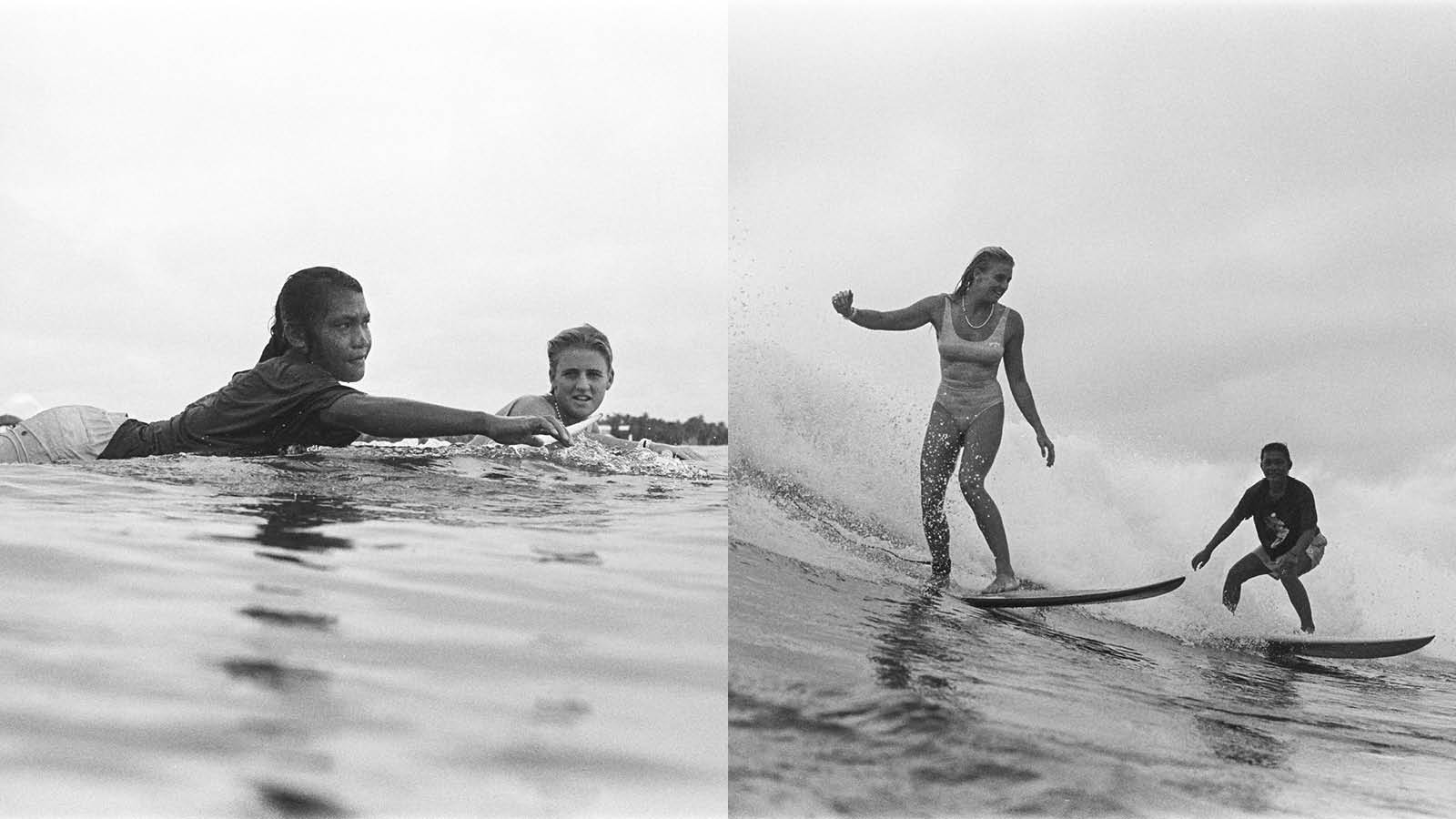 Q: In the film, you mention people were not supportive, they've said lots of negative things about your appearance, does this make you sad?
A: No. I didn't care, I just wanted to go surfing! I don't care if they think I'm ugly, at least they will know I'm a good surfer.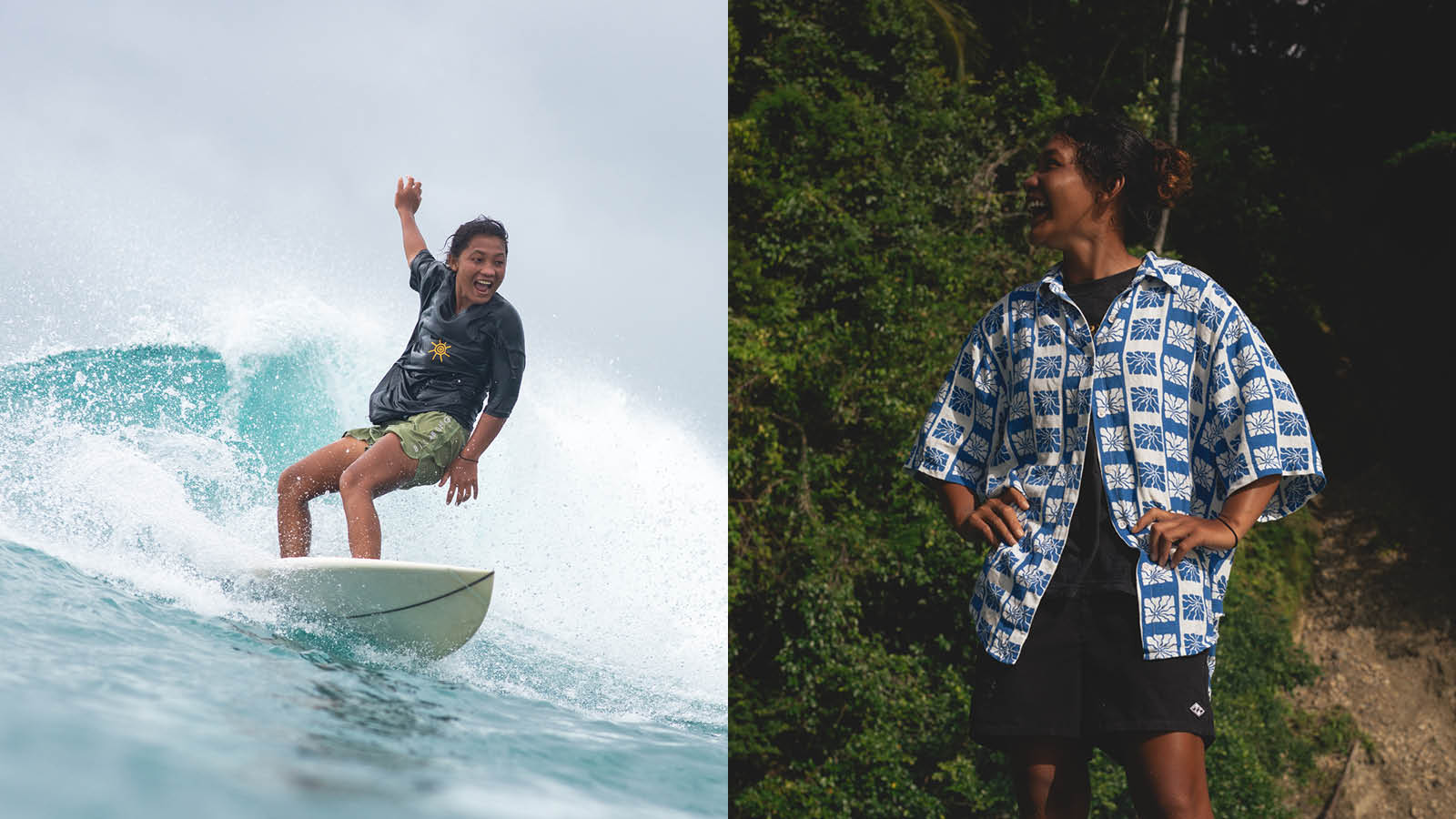 Q: What was your favourite wave of the trip?
A: Nipussi and the unnamed right! The big waves I got at nipussi, I was just looking up to the top of the wave like "Ahhhhhh! Woooow! Its double the size of me… two Siskas haha!!" I want to get even bigger waves now. I also like the unnamed right because I got to pull into a little barrel.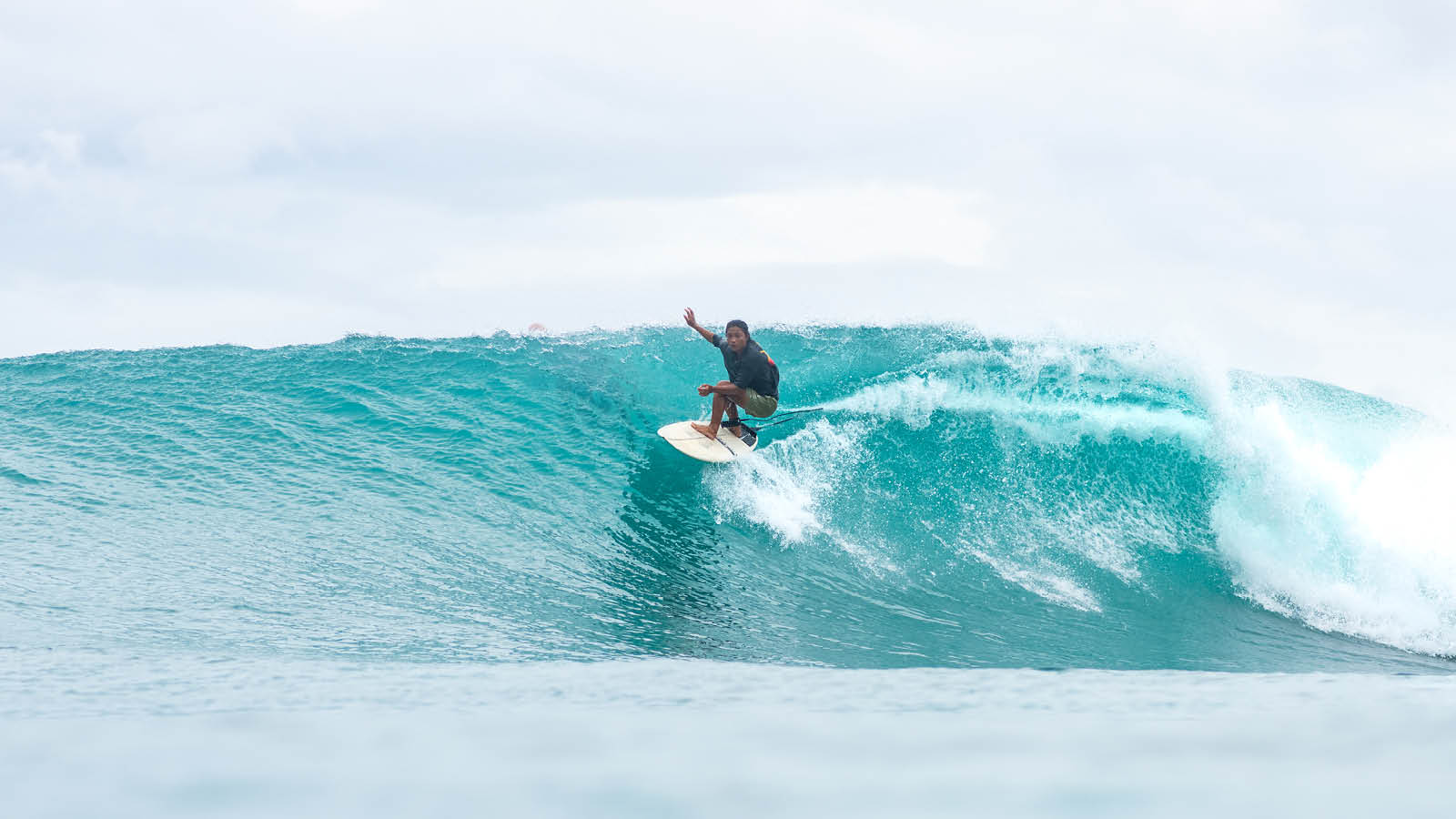 Q: Why do you love barrels?
A: Ooooo, I love barrels because when I get one I feel like a professional surfer haha! Every time I get one I hope that the next is gonna be even bigger.
Q: Are you scared of the reef?
A: no, I don't really think about it. When I surfed Bankvaults I got a little cut on my leg but I was happy because if it scars then I can always have a little reminder of Bankvaults.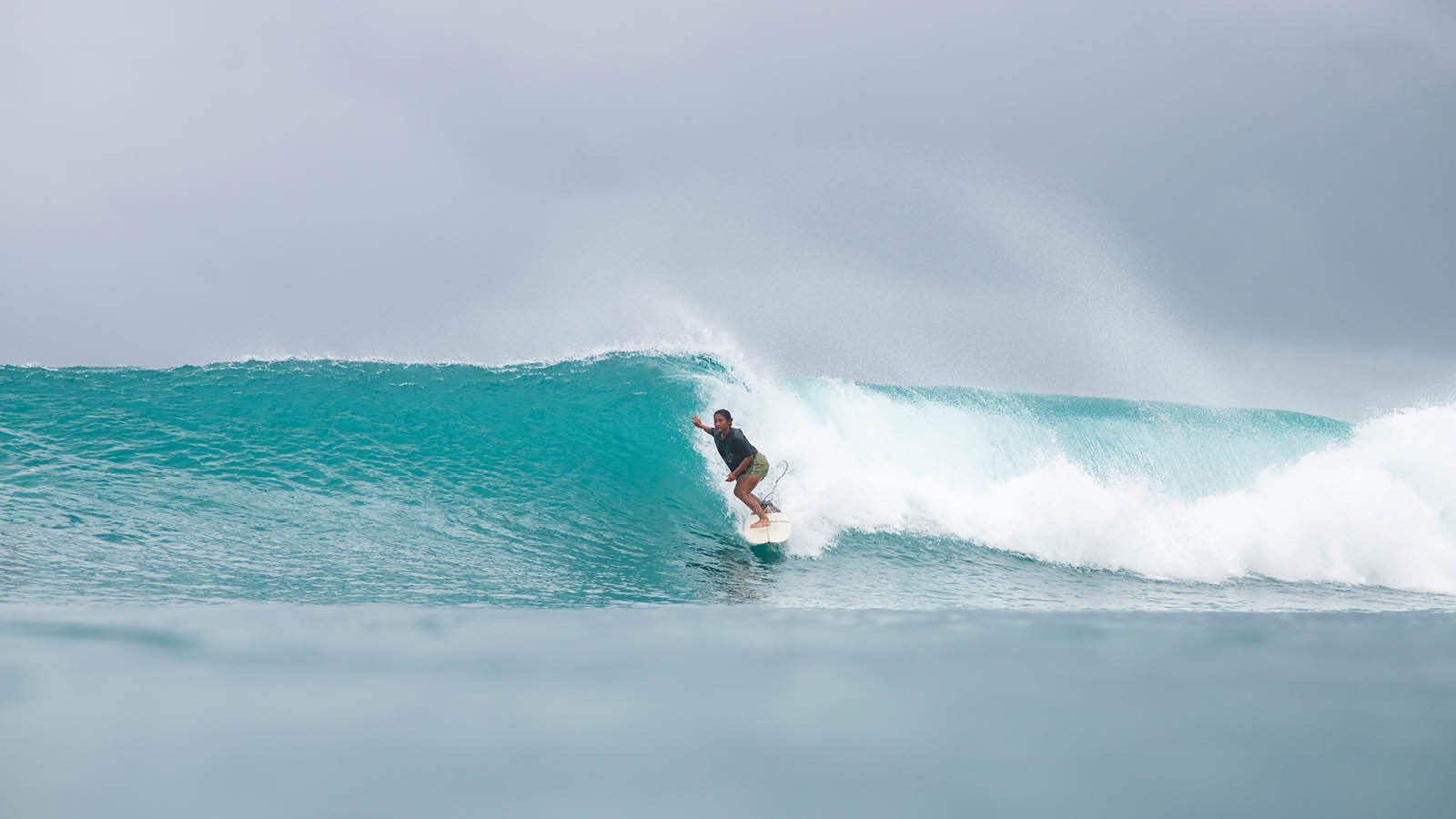 Q: How do you feel when you surf?
A: I love surfing, I feel like I'm under a strong wind and its very fast. Surfing makes me mentally strong, and always happy.
Q: What are your goals in surfing?
A: I want to be able to surf all the waves of my home. I want to keep trying to get bigger and better waves.
Q: Do you and Ruby have any nicknames for each other?
A: Yes, I call her Big Boss and she calls me Pemberontak- which means rebel.
Q: How did you and Ruby meet?
A: We met at pitstops! Before we met I didn't know there would be another girl surfer living on the island with me, so I was really happy.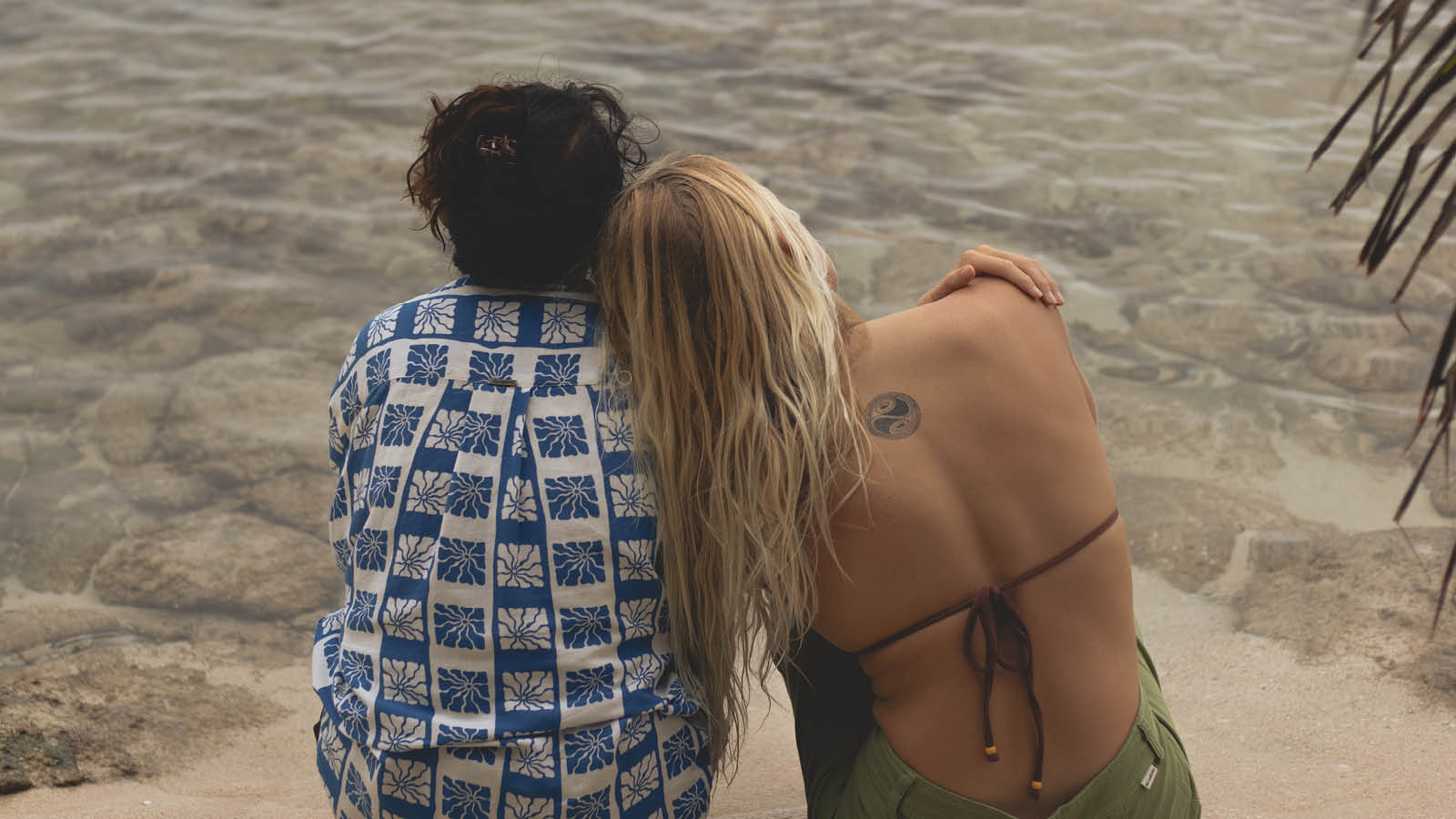 Q: What was your favourite of thing about surfing together?
A: I loved surfing with Ruby. She knows more than me so she is always making sure I get the good ones. When we arrived to spots that were crowded she would say to me "You're the local, you're sitting up there" (gestures to the top of line up).
We caught the best waves of my life, if I was paddling for a big one and I heard her say "go sis go sis go sis" then I knew I can take it and I wouldn't be worried. I learnt some new surfing words from Ruby, like 'sick', 'sketchy' and 'lull'.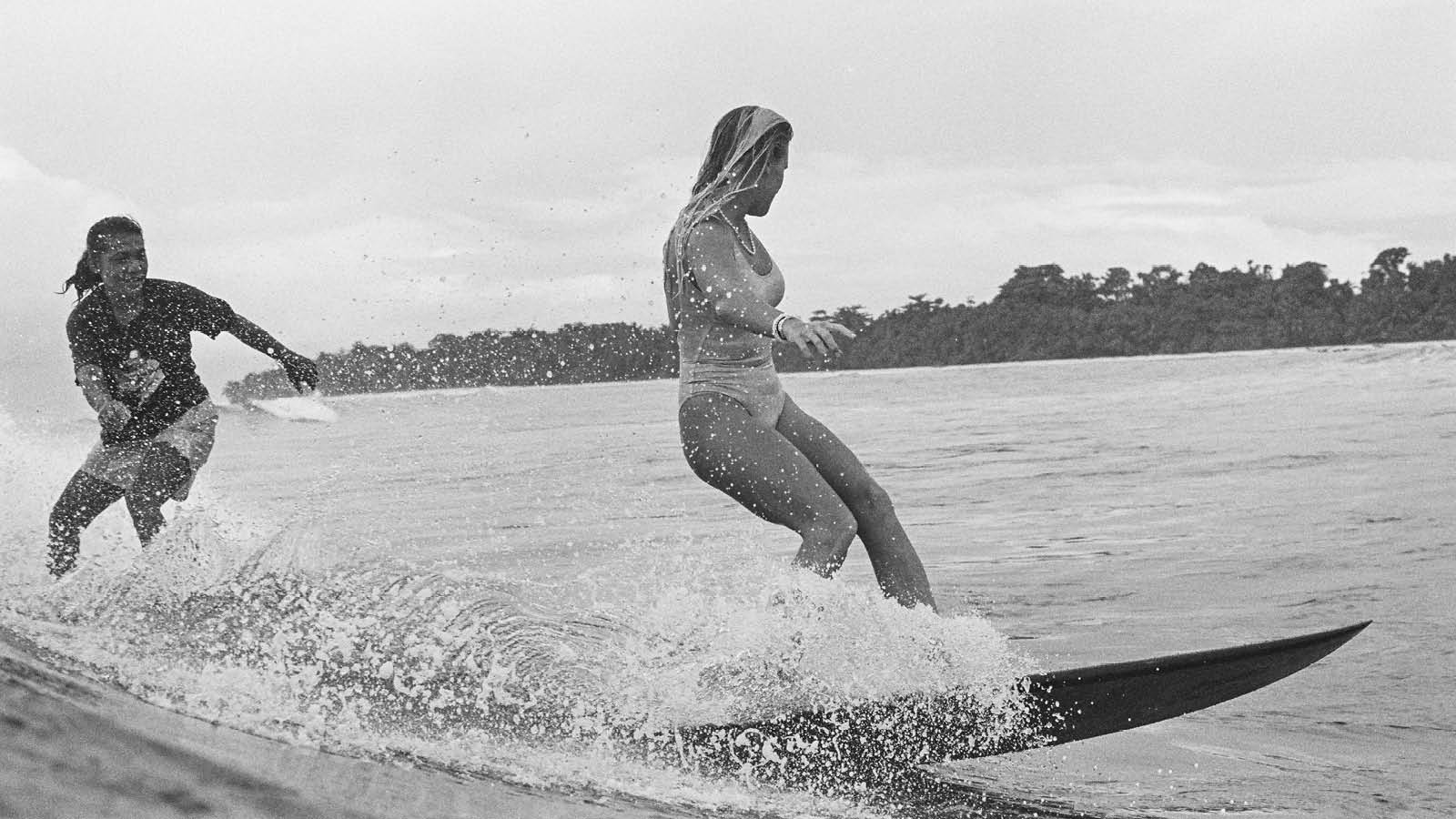 Q: What language do you speak in Mentawai?
A: We speak Mentawaian, but like many places in Indonesia each village sort of has its own dialect, so in my village we speak Bahasa Toloulaggo. The songs I sing in our film project are Mentawaian songs. Mentawaian is a beautiful language, foreigners always tell us that it sounds like we are singing when we talk.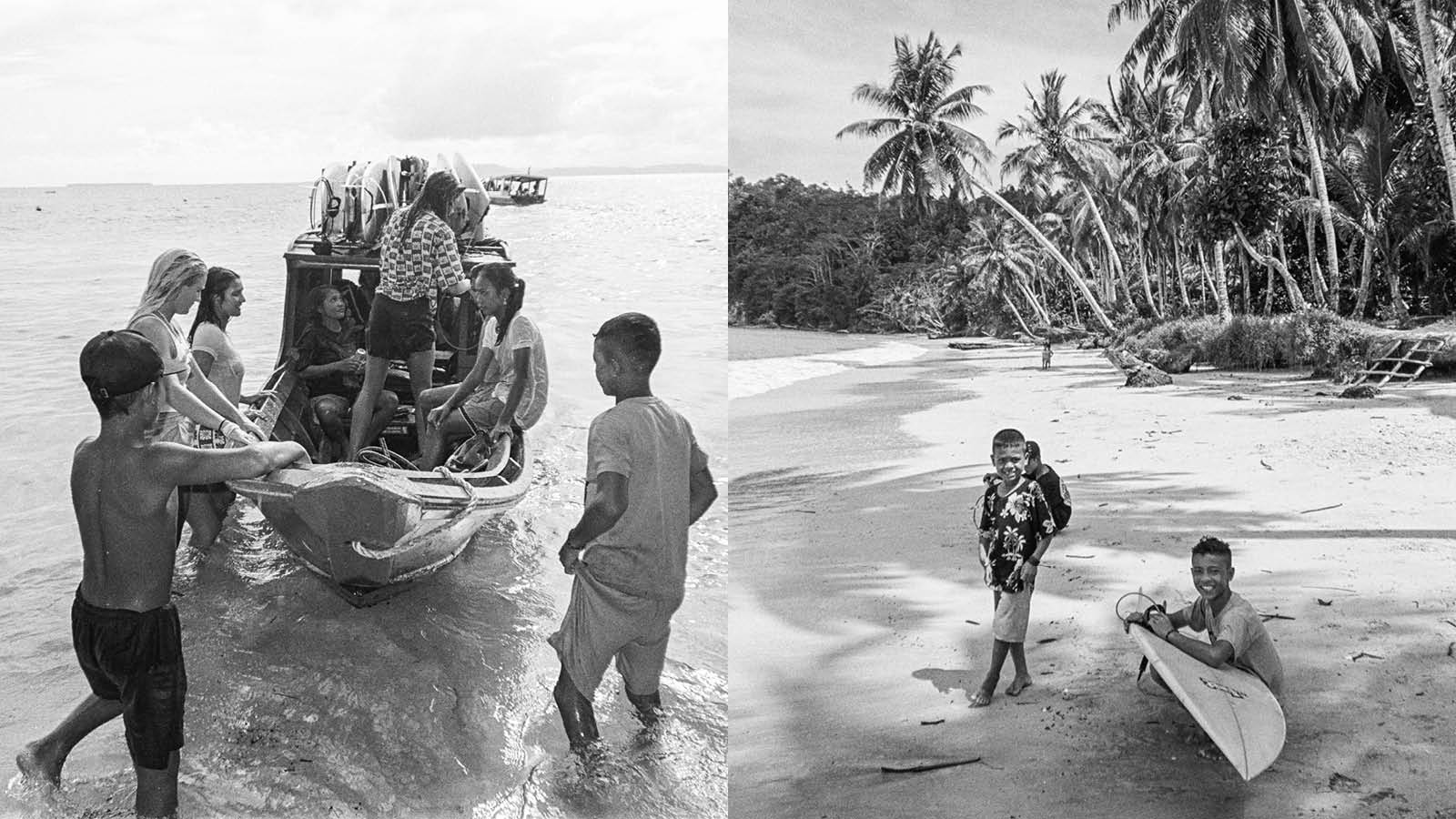 Q: What's a Mentawai word you can teach everyone?
A: Masura Bagata! Pronunced like: mas-su-da Ba-ga-da, it means Thank You!