Un Mar de Colores is a non-profit organization that celebrates diversity and inspires inclusivity by providing free surf therapy and mentorship for children of color and underserved youth.
Although the ocean is free, the sport of surfing has barriers to entry that one might not recognize at first glance, so Un Mar takes an intersectional approach to bridge the socio-economic gaps that exist in surfing and the ocean outdoor space.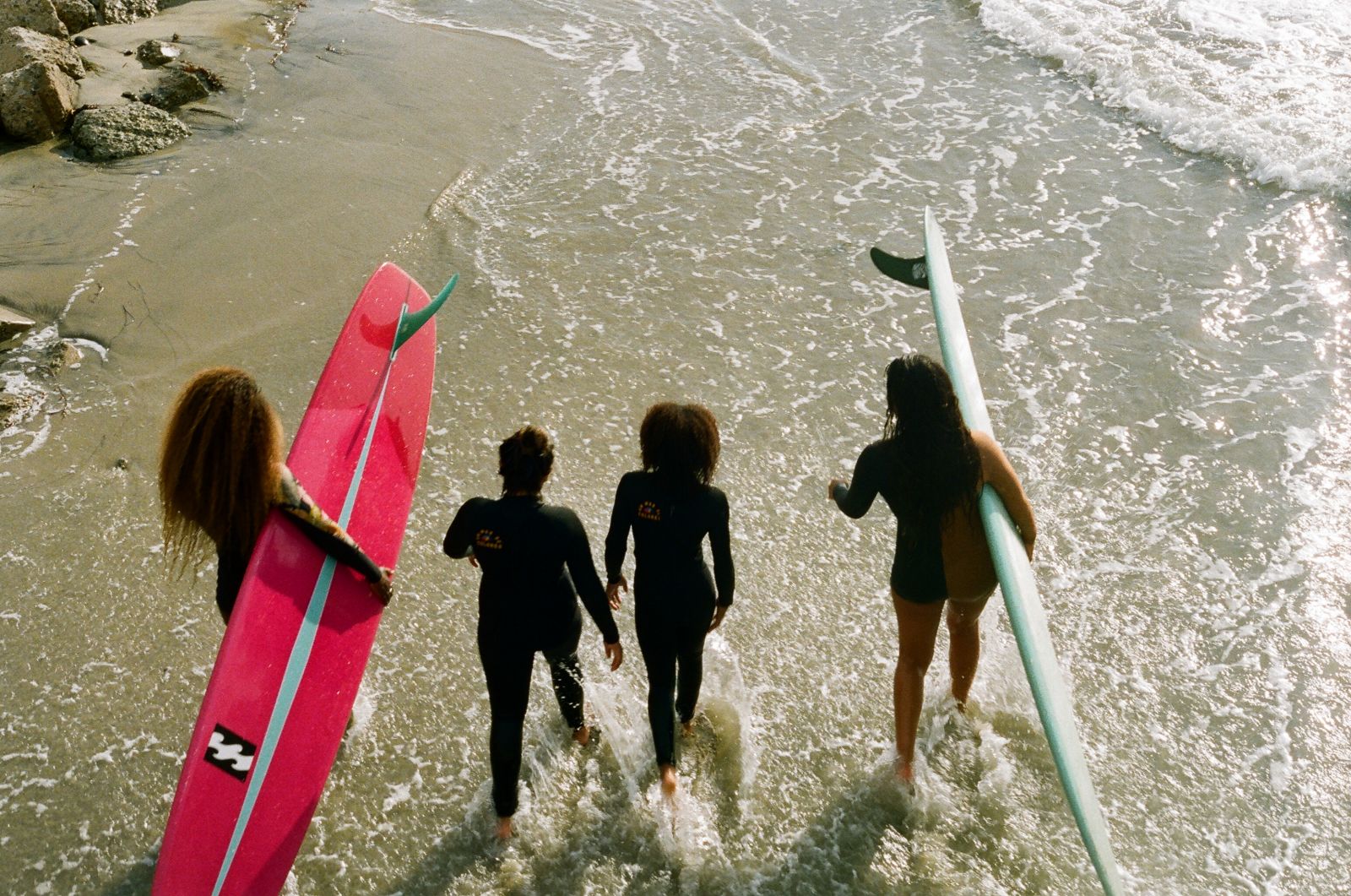 One of their main pillars in creating a more inclusive space in this arena is to provide a sense of place, community, and a "familia" for historically marginalized communities with one-on-one mentorship for children with people who look like them in order to create a sense of belonging for all who participate in their program or as a part of the global community.
Going beyond the shore, Un Mar highlights the stories of Black, Indigenous, People of color, Latinxs, AAPI, and LGBQTIA+ folks who have deep connections to the ocean through their #RepresentationMatters initiative. This space is equally as important as their on-the-ground grassroots programs so that this generation of youth have people who look like them represented in surf and beach culture media. Our philosophy is "one ocean touches all shores"-- that surfing has the power to connect us all and shift global culture to create systemic change.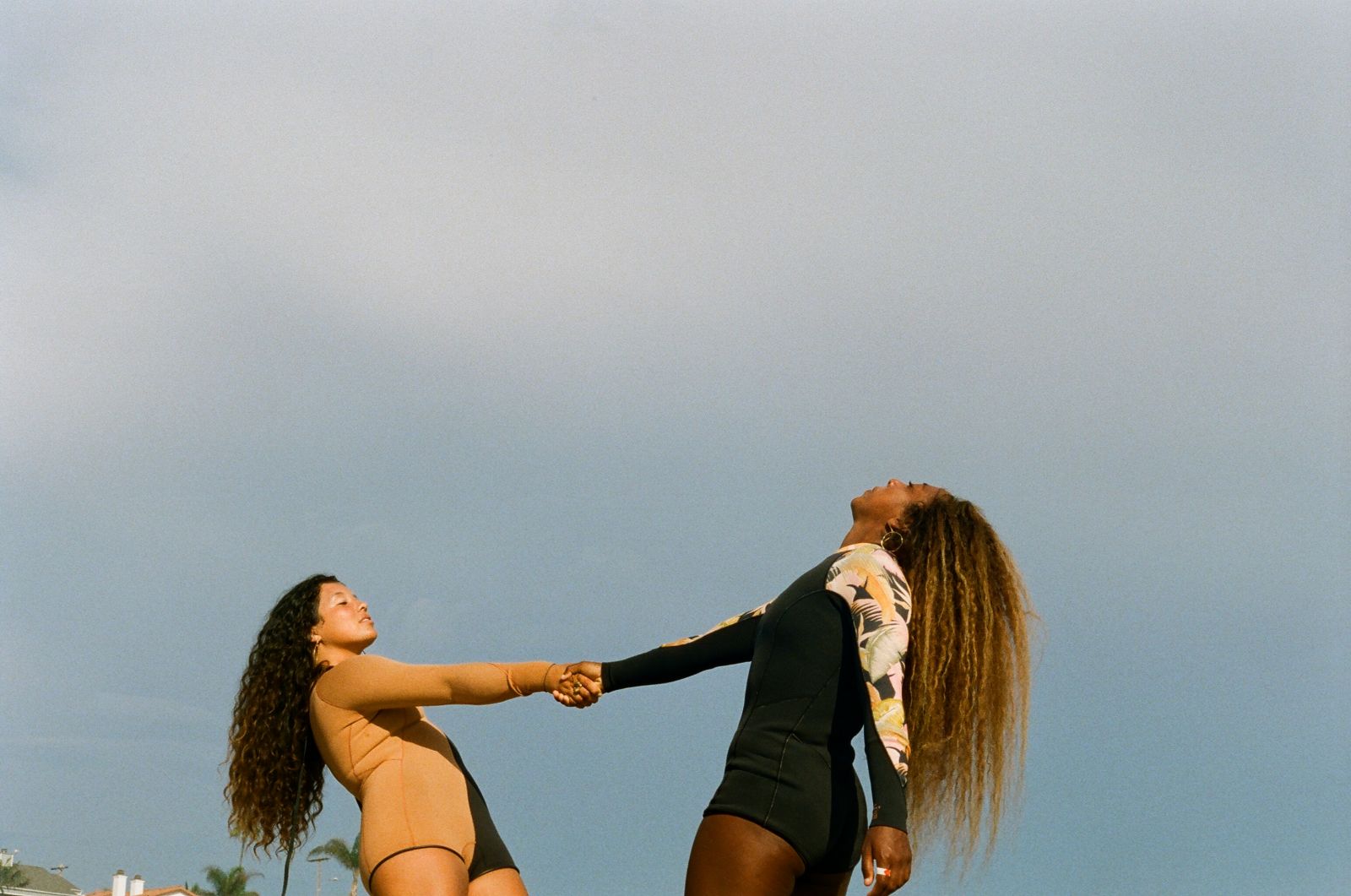 Un Mar focuses on celebrating the radical joy the ocean can bring by exploring through childlike wonder – With the ocean as their classroom, the org aims to normalize diversity in and out of the water, inspiring radical self-acceptance and confidence.
There is a reciprocal relationship between the mentors (adults and volunteers) and the youth; each learns just as much from the other. Kids are inherently filled with a sense of pure and honest joy that seems to be lost as we grow older – being a witness to this and seeing themselves mirrored in the children, the mentors express that they are often moved and inspired to tap back into that youthful nature. Children are often our greatest teachers, they remind us that if we collectively operated from a space of curiosity and child-like wonder, there would be more gentleness, joy, and love in the world.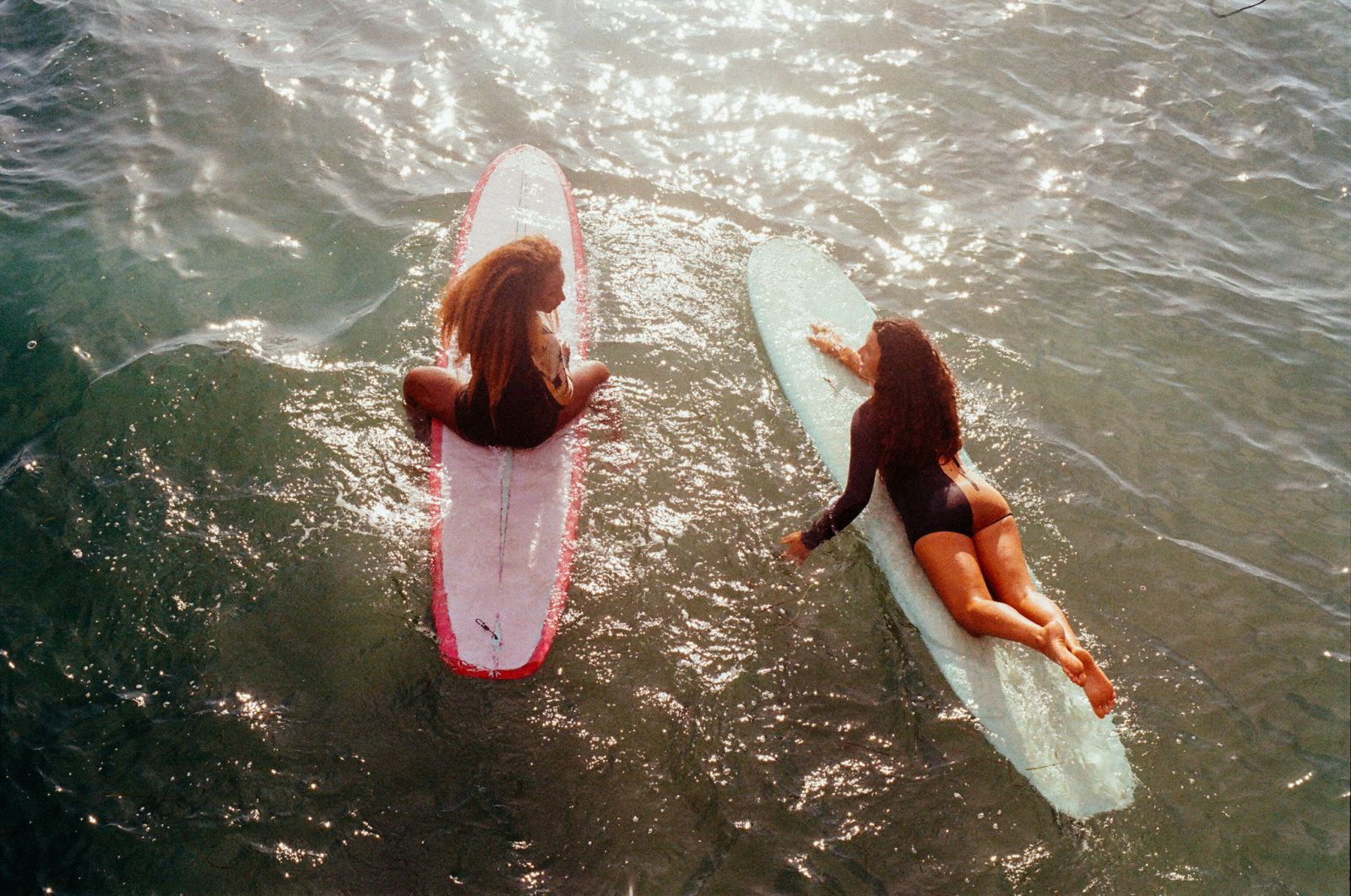 Un Mar's approach to creating systemic change in the surf world is very much inspired by the "think global, act local" mentality – their approach is intimate and accessible, starting with the skills and resources available. They hope to lead by example and inspire the potential and power in anyone to make radical change through individual action. Founders Mario Ordoñez Calderon and Kat Reynold believe that anything is possible if you are moving forward from the heart.
Un Mar has a vision for an equitable future, and they hope to help to cultivate that with the biggest shared resource our great planet has, the ocean. They believe that surfing has the power to make significant change because of it's ubiquitous nature, and surfers around the world can band together to contribute to creating a global "familia'' who can create waves of change and build a more equitable world for all.
Watch the full video below!
Want to learn more about Un Mar De Colores? Head to their site: https://mar-de-colores.org/