A peek inside our designer Rebecca Kudela's surf sanctuary in Biarritz, France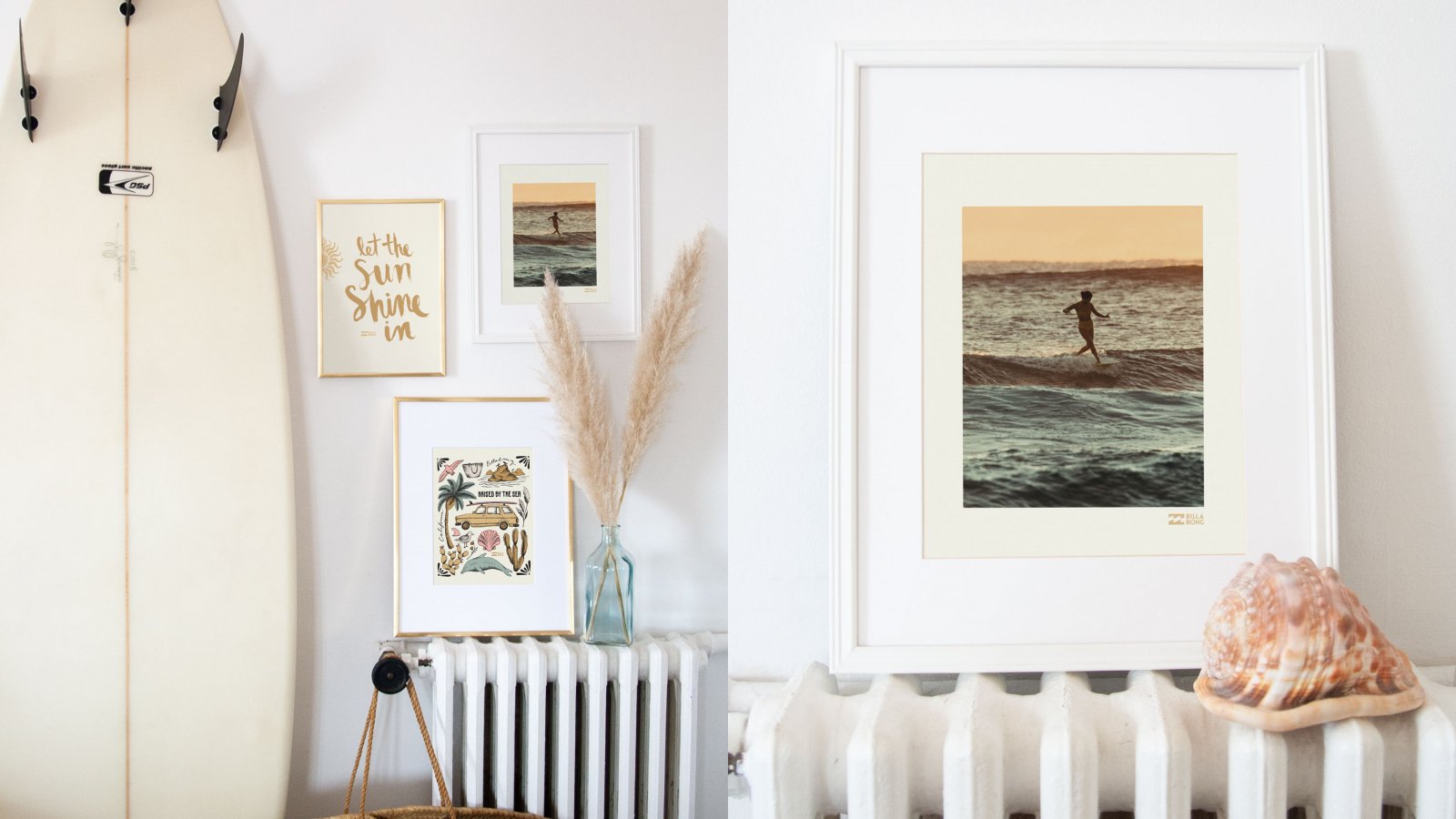 We're always inspired when our very creative graphic designer, Becca Kudela, dreams up something magical, especially during this time of year!
…And any opportunity to sneak a peek inside her stunning French abode in Biarritz, with its quintessential French doors and balcony perfect for a dreamy wave and wine drinking kind of evening, has us constantly planning and plotting our next travels abroad.
As a consummate traveler and collector of antiquities, Becca has designed the most covetable collection of posters perfect for creating the ultimate surf sanctuary. Read our Q&A with Becca below, and follow her adventures @BeccaLovesArt
Tell us how you fell in love with your home in the center of Biarritz… When we moved to Biarritz I knew I wanted to find an apartment that had a lot of French charm - something that felt very different from an apartment we could rent back in California. Before we moved in, I used to pass by it every morning on the way to the beach and look up at the balcony and wonder who had such an epic balcony and why they weren't always on it, enjoying the view. A few weeks into searching for somewhere to live the apartment popped up online and we went to look at it the very next day. It was love at first sight! Freshly painted white walls, rustic wood floors, arched french doors with vintage porcelain doorknobs, which give the apartment lots of bright light, heating radiators that are so iconic to European apartments, and the amazing balcony, which has a 300 degree view since we're a corner apartment. At first the landlord didn't want to rent to us because we were Americans, but we were able to convince him to let us live here, and got to work making this place our home. It's a very tiny apartment so we had to adjust by getting rid of a lot of stuff, and learn to live in a small space - but it was all worth it for the balcony, the old French charm, and getting to live two blocks from the beach.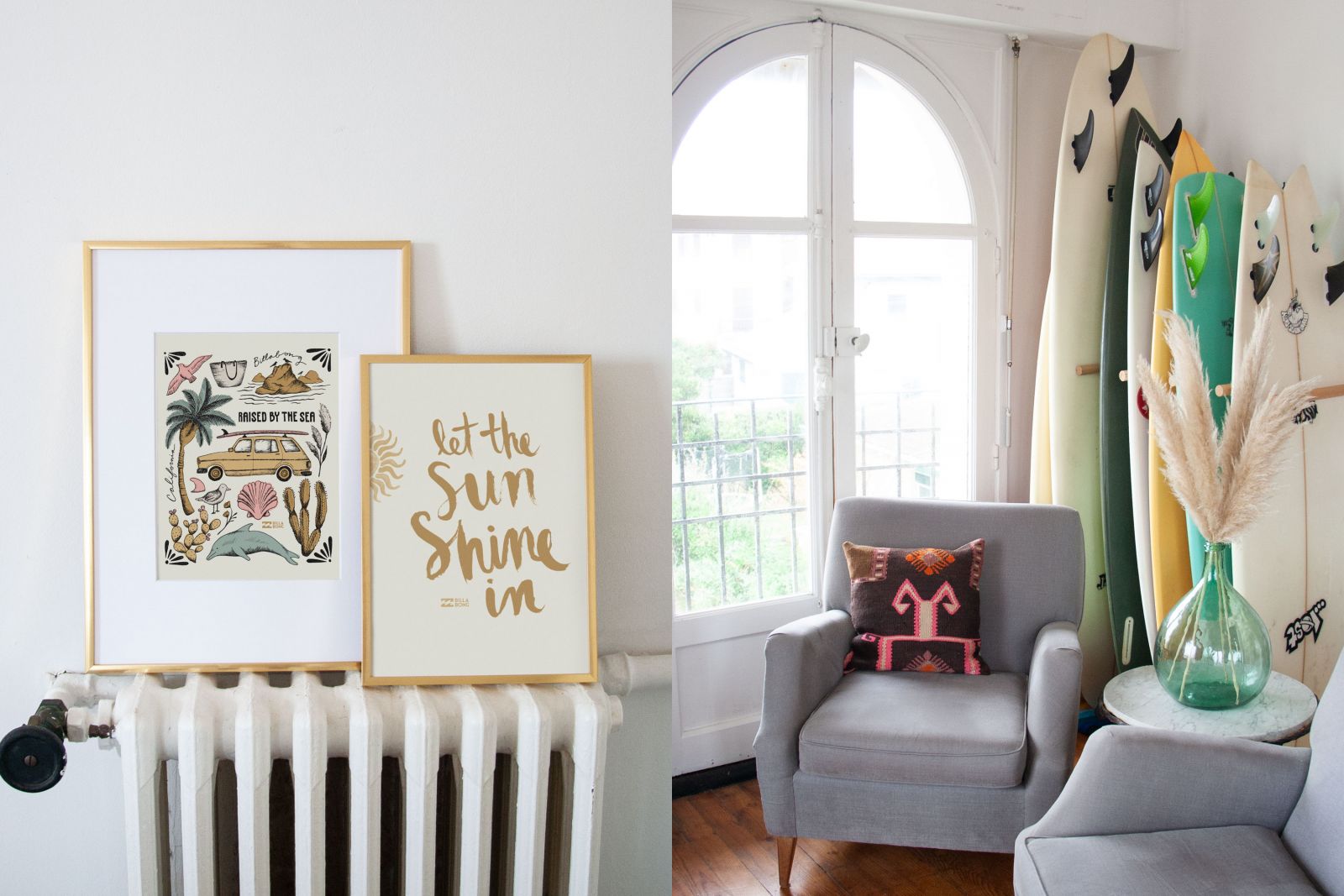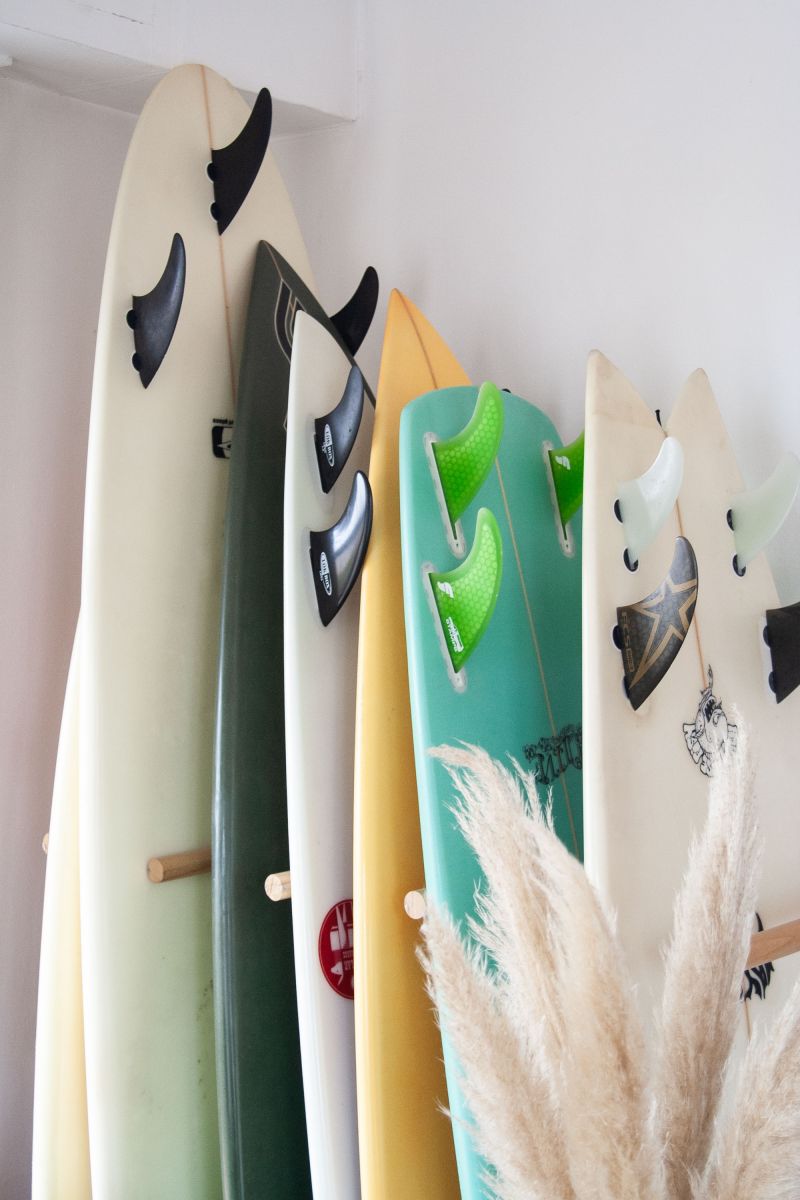 What is the BEST part of Biarritz, or France in general, during the holiday hustle? During the holidays Biarritz, and many towns in France, go all out with decorations around town. Lights get strung across the tiny streets, every lamp post and tree gets wrapped with lights, they project light shows onto the beautiful old buildings and Cathedral - it's magical! People don't put lights on their own houses as much as back home in the U.S., instead they go into town and walk around and enjoy the festive streets at night. It has such a cozy, festive feel - it's one of my favorite times of year here!
What are 3 key elements to turning one's home into the ultimate surf sanctuary (no matter how near or far you are from the beach)? Letting your surfboards double as decor is an instant way to give your home a surf vibe. Since we have a tiny space with no garage and no extra storage we have to store all our boards in our living room, so it automatically gives it that surf shack feel that I love. Also hanging your favorite surf-inspired art on your walls is a great way to bring a beachy feel into your space. Natural elements from the beach are also a good addition - pieces of driftwood, sea glass, rocks. I'm a beach comber so we have lots of beach treasures around our apartment.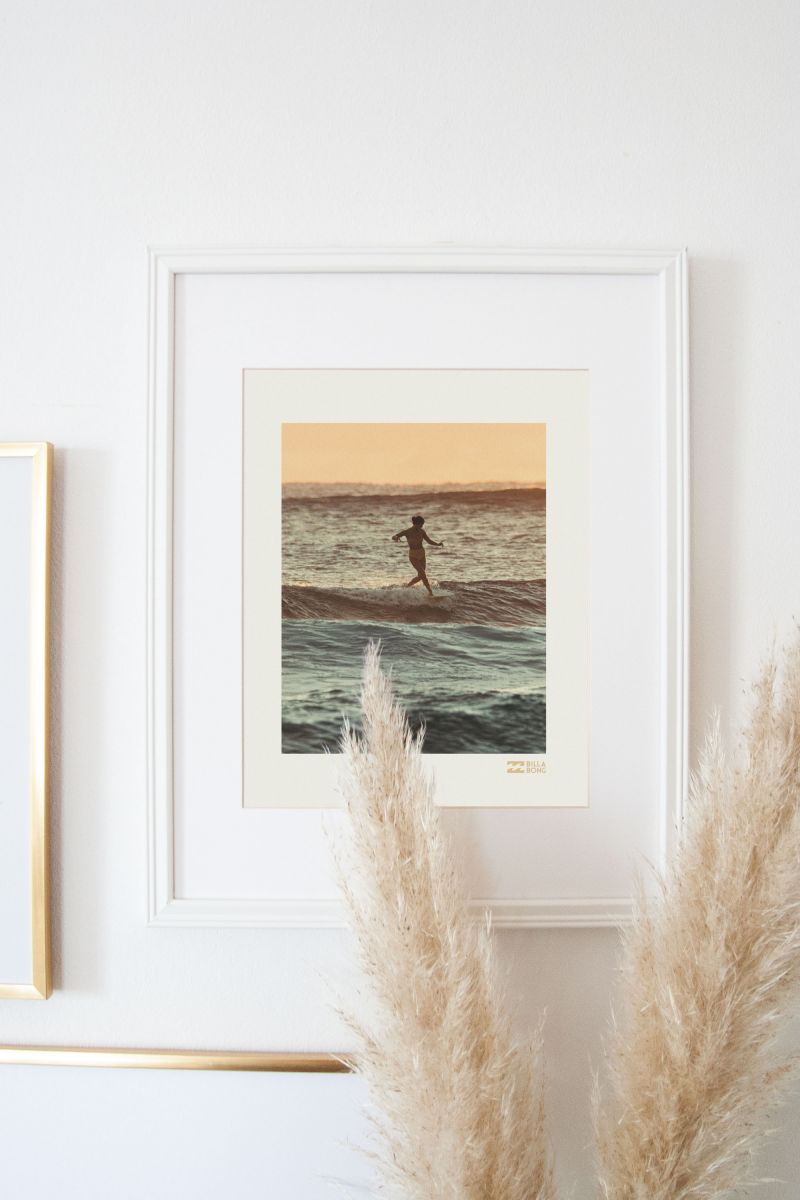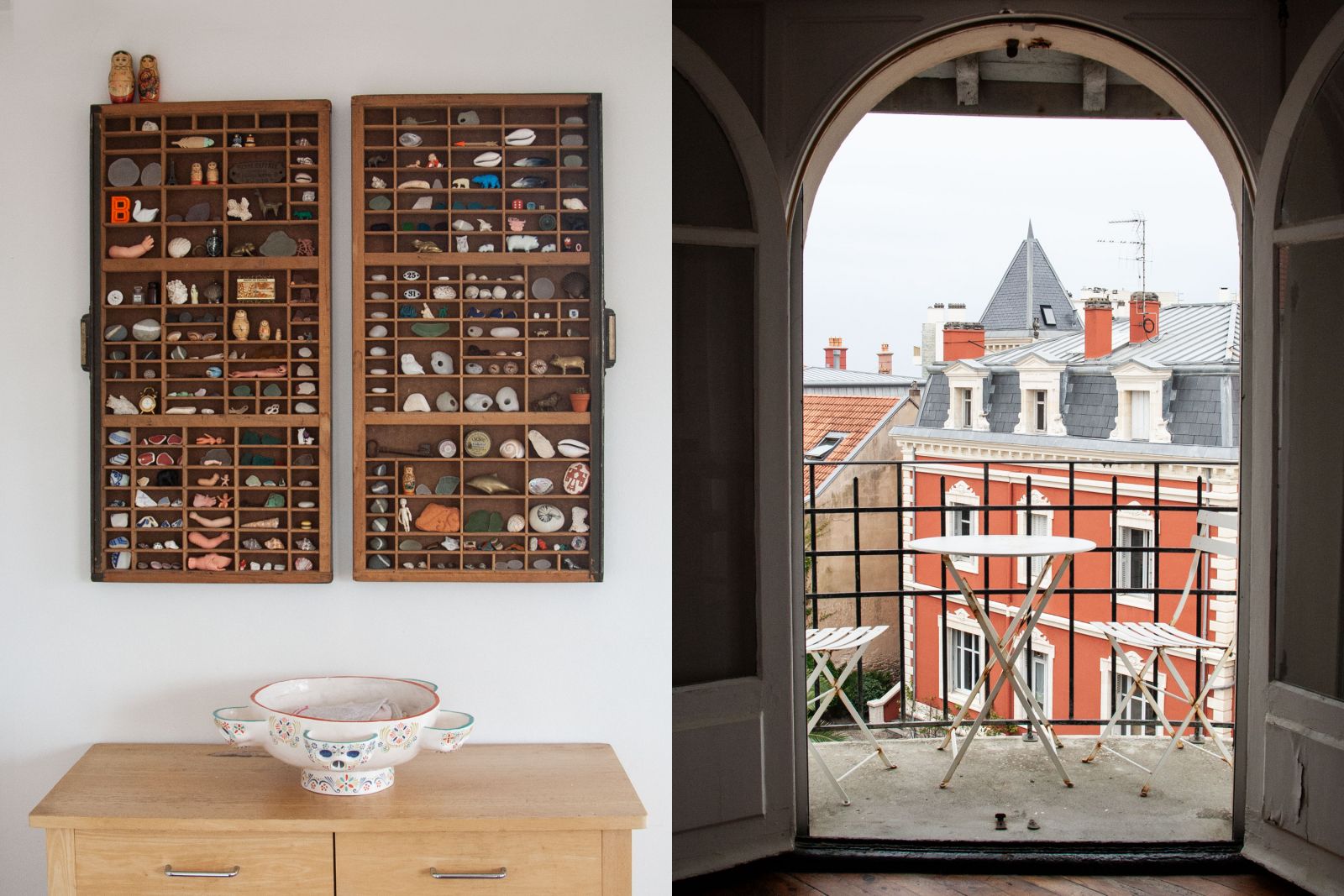 We know you have a fondness of traveling (and on a budget), what are some tips for those trying to get away? And do you have anywhere else you're heading to next? My husband does most of the trip planning and he uses Google Flights for all our trips. You can track multiple airlines for multiple destinations for many different dates, and set up alerts so that you get an email when ticket prices for the trip drop. We also sign up for the loyalty programs for all our favorite airlines so we get emailed as soon as there is a sale on flights - this is how we've scored some really amazing plane tickets, like our $22 round trip flight to Naples, Italy back in August.
Also, learning how to travel really light always makes things so much easier. Most budget airlines within Europe charge you for any bag larger than a backpack, so I've finally learned how to master minimal packing. This also allows you to be flexible incase you have a change of plans and need to hop on a last minute train, or miss a bus and end up having to walk a few miles with your bag, etc.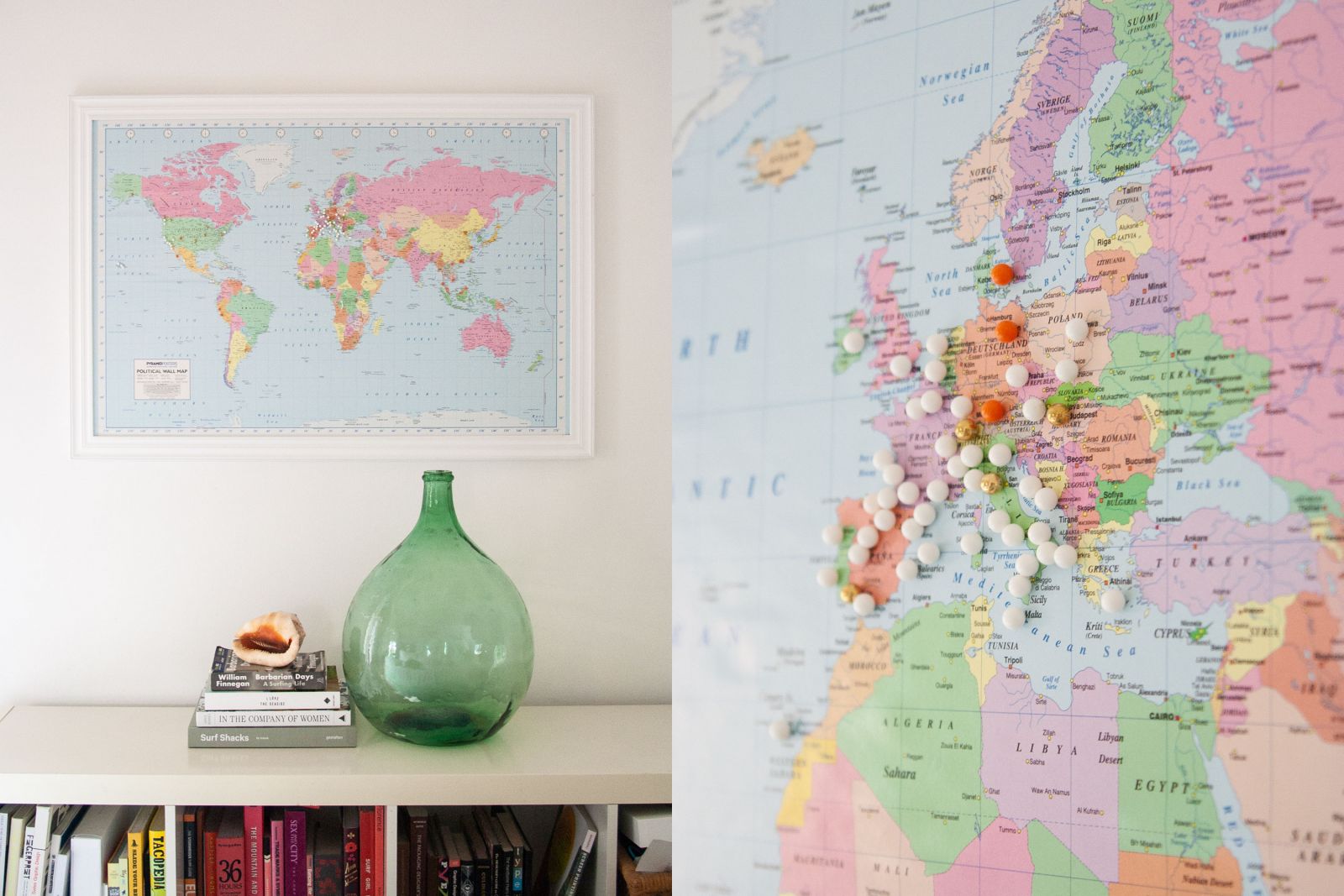 What's something you love collecting from the places you go? Because we always travel so light, I can usually only collect small things, so I'm always looking for vintage postcards at flea markets, or art and paper from local paper stores. I love to draw and make greeting cards for my stationery brand Orange Paper Shoppe, so I love to collect anything that brings new inspiration. If we're at a beach destination I usually do some beach combing and bring a few small things I find back home with me. This past year I've been making more of an effort to buy less and create more, so instead of buying something I'll try to sketch some memories from the trip, and shoot a lot of 35mm photos, so those are my souvenirs.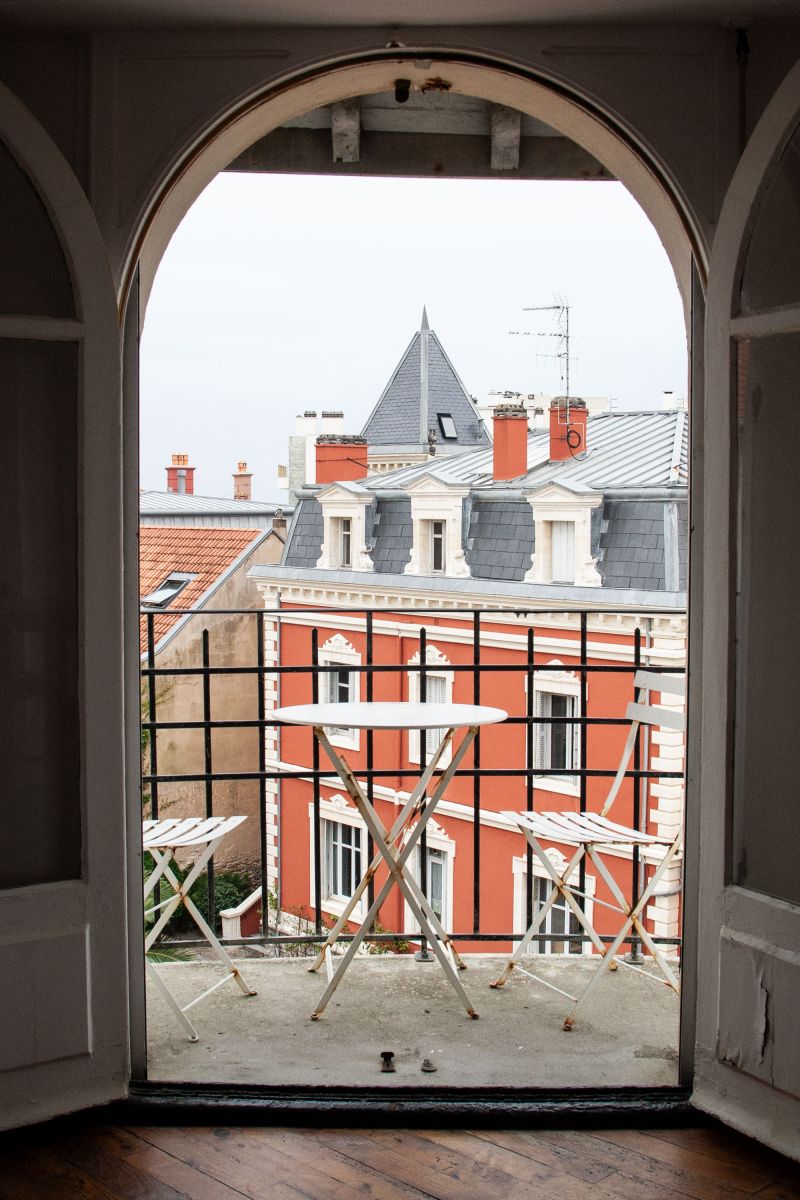 Mastering the French language is no easy fete – tell us how you tackle it day-by-day? I try to practice with my friends as much as I can, and try to speak whenever I'm around town running errands talking to shop owners and people at the market. I love to listen to French music, especially when I'm cooking - and when I'm feeling really motivated I practice writing my conjugations. I understand French pretty well now, but it's speaking it and mastering the accent that is the hardest for me. I've also been taking weekly classes with Oh La La French School in Biarritz, which has helped a lot - there is always new vocabulary to learn, new phrases, new slang - the more I learn the more I realize I don't know, it can be really discouraging. I have to remind myself that when we moved here I could barely say 'Bonjour' correctly, and now I can carry on a rough conversation, so I have to remind myself how far I've come when I get really discouraged.
What are you loving from our Holiday gift guide? Winter is very cold and rainy in Biarritz, so I've had my eye on all things cozy and warm! I especially love the Cozy Days Sherpa Jacket and the A/DIV Transport Puffer Jacket. I also really love everything in the Kris Chau Gallery collection - like the Namaka Tee and Father Sky Long Sleeve Tee.